Junko Addicks, Founder and CEO
B.A in Accounting, University of Denver (USA). After growing up in Japan and working as a venture capital analyst in Tokyo,
Junko moved with her family to Singapore in 2013 and founded MamaRazzi in 2014, combining her passion for business with her love of photography.
Having two young children herself, Junko has set MamaRazzi's vision to support families' happiness with the uniqueness of a mother's point of view.
Naoko Kaneda, Executive Photographer
With a B.A in Film & Performance from Tama Fine Art University, Naoko has an extensive 12 years career in the photo industry.
She has experience in taking portrait, newborn, kids, wedding, company PR and food pictures. After working as a resident photographer at the Four Seasons Resort Maldives,
she joined MamaRazzi in 2016. Her awards include the Canon New Generation Photograph Contest of 2007.
Janice Poh, Executive Marketing Officer
After obtaining her diploma in digital media design, Janice has worked as a graphic & advertising executive and co-founded a jewelry company.
Passionate about children, she joined MamaRazzi in 2017 and is a creative force behind MamaRazzi's design and marketing
and in her spare time teaches music and movement to small children.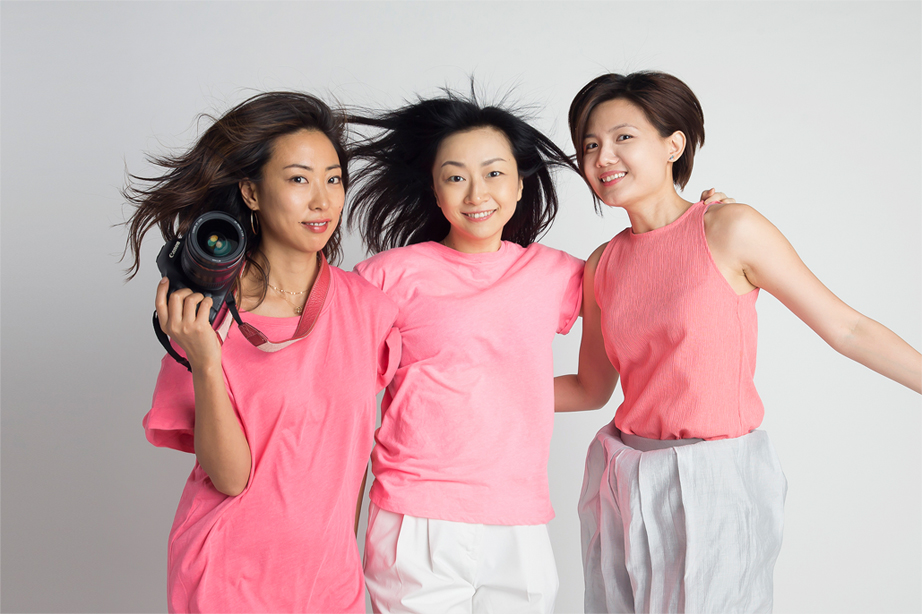 MamaRazzi Team: Naoko Kaneda (Left), Junko Addicks (Center), Janice Poh (Right)