MamaRazzi's concept is "Crazy about my child."
We have now started selling original items too!
The first item is an original iPhone case with lovely Merlions on it.
Have your picture taken and have us create your own original iPhone case with your favorite picture for you.
It can be also made with the photo that you have purchased from us in the past.
$45(GST included)
*iPhone4/4s/5
★For inquiries★
Phone: 8122 7385
email: info@allc0l0r.pics/mama
or send us a FB message, please.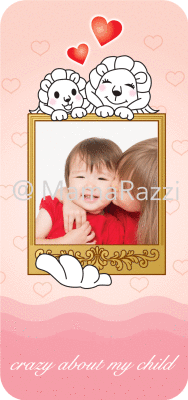 コメントを書くにはログインが必要です